Sylveon Pokemon fanart plush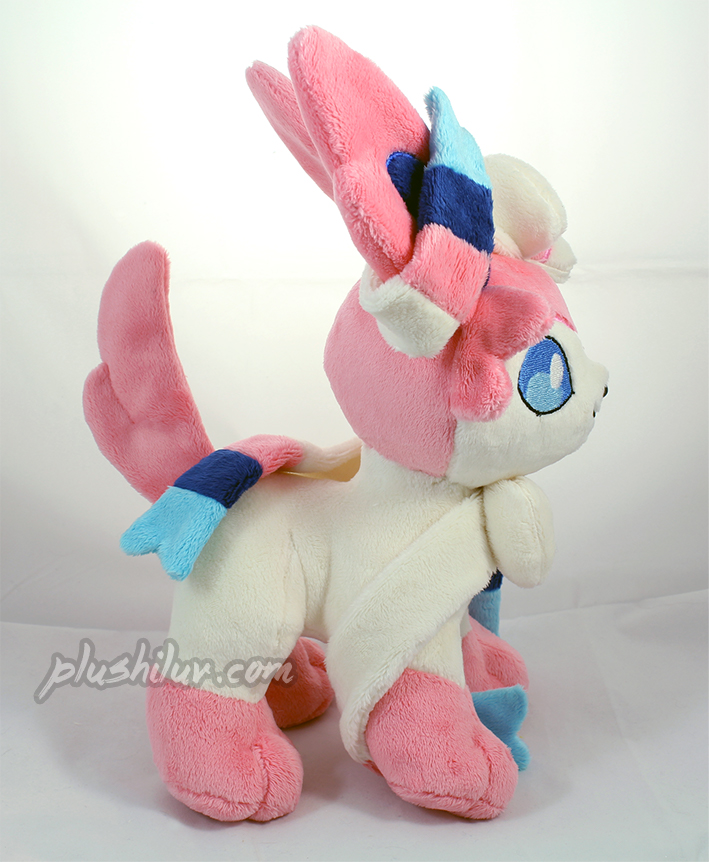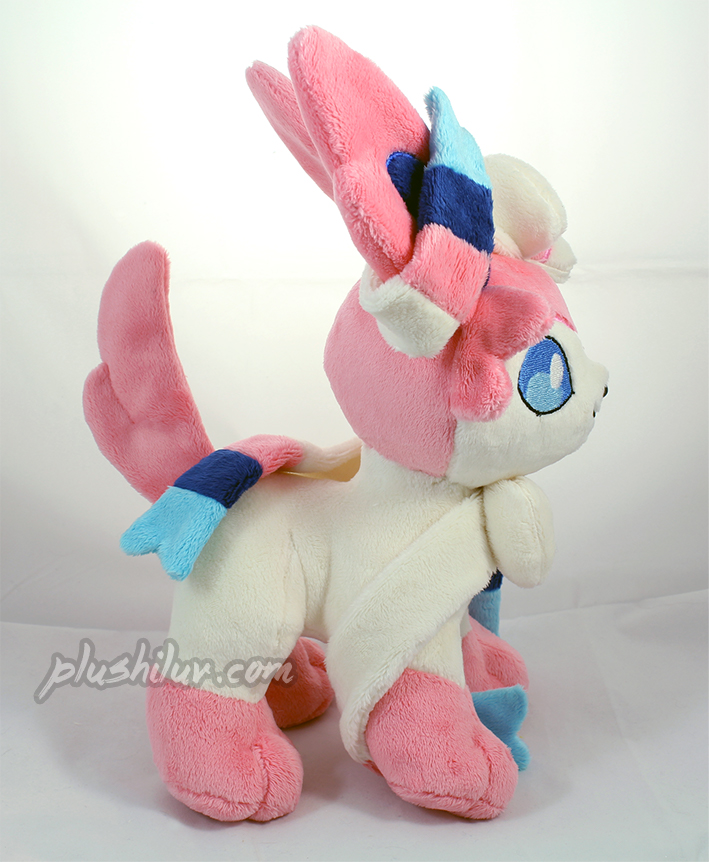 Sylveon Pokemon fanart plush
Sylveon measures about 9 inches tall from the top of its head to the ground, not including ears. They're made out of super soft Shannon minky and features a machine embroidered face with a little plastic nose.
Their ribbons are not wired, though it could be done by request at no extra charge. The one wrapped around the ear is tacked in place, the others are loose.
Please note that this plush is not meant for children or rough play due to being hand made. If the plush gets dirty, clean with a damp cloth, do not submerge in water.
***This is a pre-order, NOT a ready to ship plush! Production time can be up to 2-3 weeks, please keep this in mind when purchasing!***